Am I too old for an ear cuff? Don't answer that.
I looked in the mirror and thought it looked like a bling-y bluetooth.
Then I looked at the hermes ear cuff again online and realized I had it on wrong. You just can't fake cool, man.
Bauble Bar is a statement jewelry site that I've wanted to try for ages. I'm always seeing images on pinterest or on style bloggers wearing stuff from Bauble Bar, but I could just never pull the trigger. Finally with the ear cuff I just had to try it.
Bauble Bar is mostly trendy, oversized jewelry. And the prices are right to try fun stuff. Shipping was fast and the presentation was great (the ear cuffs came carefully wrapped and in a velvet pouch). I wouldn't say it's the best quality I've ever seen, but it wasn't flimsy and was just what I expected.
There's stuff happening over there I didn't even know about. Like, why is this a trend? Oh, look, they have them at JCrew, too! Summer camp chic?
Also, this scares me. It looks like a fancy prison ring.
But there were lots of things there I liked. The earrings in particular are something I might try with a summer maxi. Here are my favorites (Click on each one for details):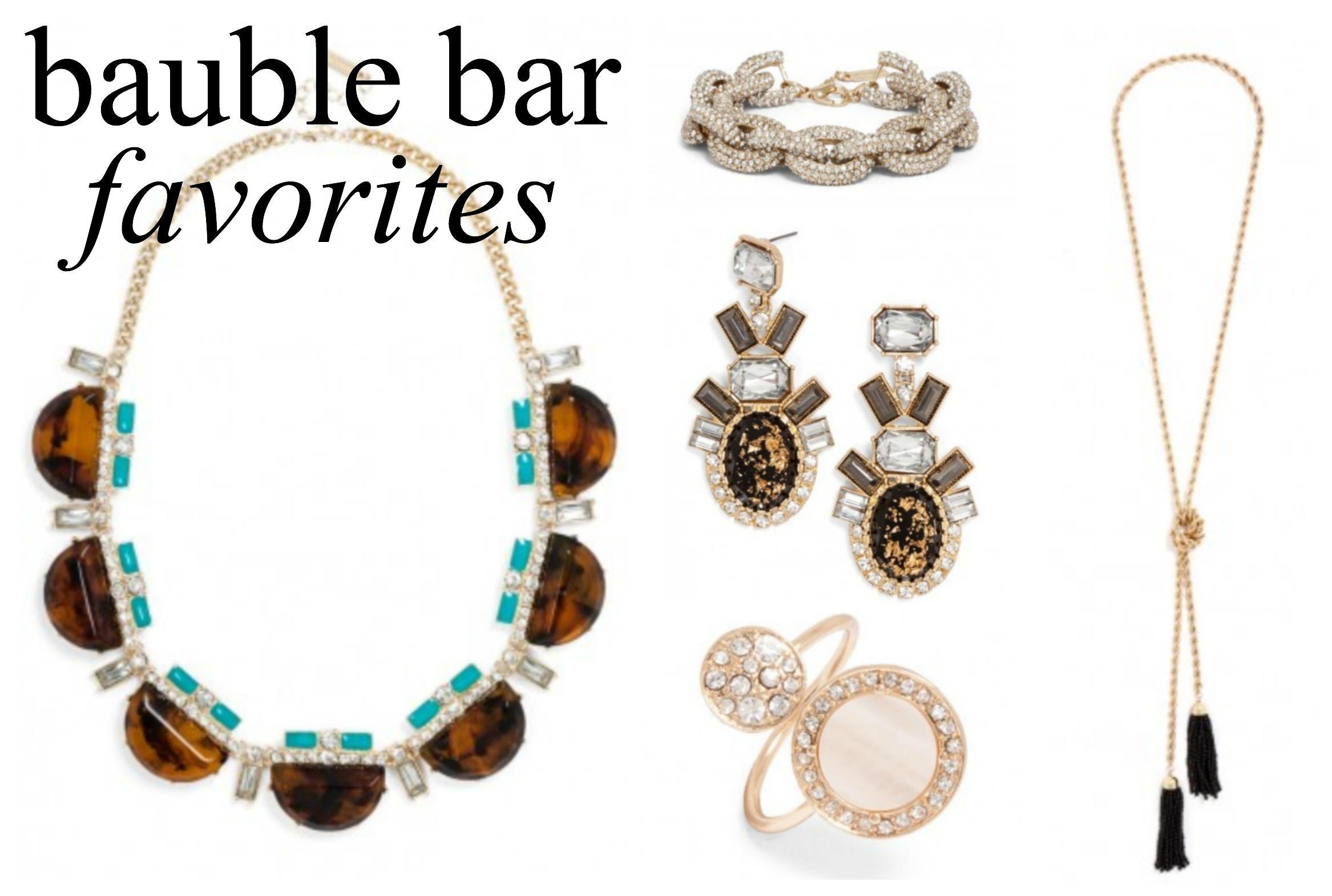 *This post was not sponsored or perked in any way. Just sharing a site I finally tried. Affiliate links included.